43, All Saints Green, Norwich, Norfolk, NR1 3LY

To make an enquiry via telephone, call the ARCHITECTSINDEX on 0870 870 0053 or

(QUOTING REF: 205767)
Ingleton Wood - Portfolio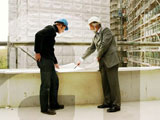 Contact us for examples of our projects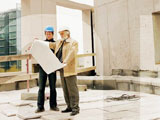 Contact us for examples of our projects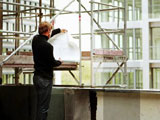 Contact us for examples of our projects
About Ingleton Wood
1960
National
4 (London, Billericay, Colchester, Norwich)
1
Below £100k to any
H W Ingleton & Co and John S Wood began practising in the mid 1930's. In the 1960's they merged under the name of Ingleton Wood which, since that time, has grown into a multi-disciplinary building consultancy. In 2004 the Practice became a Limited Liability Partnership.
We are one of few medium-sized consultancies offering integrated design and technical skills covering the whole property life cycle, from vision (strategic planning and asset appraisals), through form (project management and design services), to function (operational systems including facilities consulting and professional surveys).
From offices in London, Billericay, Colchester and Norwich, our services include architecture, building surveying, planning, project management, services engineering and interior design, giving our clients access to a comprehensive range of specialised skills through a single point of contact. Our approach helps to streamline projects and deliver better value for money.
We manage large-scale new-build and refurbishment projects and can add value at every stage of development, from initial concept planning through to the design and fit-out of interior spaces.
Sustainability is a central theme of our work. We can deliver innovative and practical energy-saving designs as part of wider environmental evaluations, and manage them through to commissioning and post-occupancy evaluation.
We operate an Integrated Management System, including quality to BS EN ISO 9001:2008, environmental to BS EN ISO 14001:2004, and Occupational Health and Safety to BS EN 18001, each externally accredited by SGS Ltd.
The Practice has grown on the basis of repeat business. We believe in establishing a business relationship with our clients which is a partnership for the future.

Principal(s)
Kevin Mullis RICS
Jon Boon RIBA
Jonathan Eddy RICS
John Dixon RIBA
Stuart Norgett RIBA
Andrew Shepherd RICS
David Cresswell RICS
Sectors
Residential & Commercial
Animal Facilities
Civil Buildings
Conservation
Culture/Entertainment
Development
Education
Government
Health/Leisure
Hotels
Housing/Residential
Industrial
Mixed User Projects
Offices
Retail
Urban Planning
Services
Building Regulation Advice
Building Regulation Drawings & Applications
Building Services Engineering
Building Surveys
CAD Services
Contract Administration Services
Design & Build
Design Management
Development Plans
Energy Surveys
Feasibility Studies
Interior Design
Master Planning
Multi-Disciplinary Consultancy
Party Wall Advice
Planning Advice
Planning Drawing & Applications
Planning Supervisors
Production Information
Quantity Surveying
Rural Planning & Design
Space Planning
Surveying
Town Planning
Urban Planning & Design
Working Drawings Only
Specialist Experience
Conservation
Contemporary Design
Conversions
Cultural Design
Design For Disabled People
Ecological Architecture
Energy/Enviromental
Extensions
Internal Alterations
Listed Building
New Build
One-off Houses
Refurbishment
Restoration
Sustainable Design
Traditional Design
Awards
International Gold Green Apple Award for Sustainability 2012
Inside Housing Sustainable Consultants of the Year 2011
Affiliations
RIBA, RICS, APS, CIBSE

back to previous page