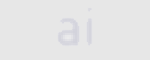 1, The Rise (Head Office), Llanishen, CARDIFF, Cardiff, CF14 0RA

To make an enquiry via telephone, call the ARCHITECTSINDEX on 0870 870 0053 or

(QUOTING REF: 201690)
Lawray Ltd T/A Lawray Architects - Portfolio
About Lawray Ltd T/A Lawray Architects
1974
National
3 (Cardiff, London, Wrexham)
23
Any
Lawray Partnership was founded in Cardiff, in March 1974. Initially Lawray dealt principally with housing association projects, private housing, commercial schemes and industrial production plants.
Cardiff office is the Head Office for Company Administration. Each Lawray office has at least one Board Director and a fully qualified Chartered Architect in place, and the Practice retains its Chartered status through the RIBA.
Our staff make up consists of: Chartered Architects, Architectural Technologists and Technicians, Trainee Architects (parts 1 and 2), Support and Administrative Staff, with current numbers at 23.
Lawray also has a CDM department, offering full CDM Co-ordinator Services under the CDM Regulations 2007, which is headed by former Lawray founder and Director, Raymond Pye.
Our present scope of works involve refurbishment and new build private and social housing, schools, universities and colleges, public school facilities, sports facilities, space planning, campus planning and layout developments, retail parks, sports stadia, hospital and health buildings, theatres, cultural and community developments, retail and commercial properties, industrial buildings and offices for both public sector and private clients.
Lawray Architects are very client-focused and all decisions are driven by the need to fully understand and meet the client's aspirations. Ideas and proposals are presented in a clear, understandable way, and the professional and friendly team ensure working with Lawray is an enjoyable, rewarding and interesting experience.


Principal(s)
Martin Fox B.Sc(Hons) B.Arch RIBA - Managing Director
Arnot Hughes B.Arch(Hons) Dip. RIBA MIoD - Managing Director

Sectors
Residential & Commercial
Animal Facilities
Banks/Financial
Civil Buildings
Community Participation
Conservation
Culture/Entertainment
Development
Education
Government
Health/Leisure
Hotels
Housing/Residential
Industrial
Managed Workspace
Mixed User Projects
Offices
Religious Buildings
Retail
Sport
Utilities
Services
Brief Writing
Building Regulation Advice
Building Regulation Drawings & Applications
Building Surveys
CAD Services
Construction Management
Contract Administration Services
Design & Build
Design Management
Development Plans
Drawing Service
Feasibility Studies
Interior Design
Lottery/Grant Bid Advice
Master Planning
Planning Advice
Planning Drawing & Applications
Planning Supervisors
Printing & Plotting
Production Information
Rural Planning & Design
Space Planning
Specification Writing Only
Urban Planning & Design
Working Drawings Only
Specialist Experience
Conservation
Contemporary Design
Conversions
Cultural Design
Design For Disabled People
Ecological Architecture
Energy/Enviromental
Extensions
Internal Alterations
Listed Building
New Build
One-off Houses
Refurbishment
Restoration
Small Works
Sustainable Design
Traditional Design
Other/Miscellaneous
Awards
BS EN ISO 9001:2008
BS EN ISO 14001:2004
Affiliations
RIBA Chartered Practice
CIAT Registered Practice
Constructionline

back to previous page