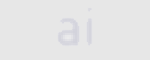 Llanelli Theatre
Llanelli town centre
Llanelli Theatre
Llanelli town centre
Over £5m
Culture/Entertainment
Other/Miscellaneous
Client: Carmarthenshire County Council
Project: Llanelli Theatre (Works 2)
Value: £14.5m
Date/s: 2008-2012

Following on from 'The Works' Cultural Centre lottery submission in 2008, Lawray were commissioned to design a 'Landmark' replacement for the Theatre Elli in Llanelli. This development includes an innovative new-build 512 seat Main Auditorium with associated Bars, Cafes, Dressing Rooms and administration facilities, as well as refurbishments to the neighbouring Zion Chapel that accommodate a flexible 100-seat 'Theatre in the Round', a rehearsal Space, public enterprise offices and public meeting facilities.

The main Auditorium seating, Stage and adjacent Foyers feature a continuous floor level throughout. Besides offering unrivalled DDA access, these features offer optimum flexibility with facilities capable of being (re)configured to accommodate a range of both performance and non-performance layouts that suit the requirements of the following presentations :

Drama
Musical Theatre
Opera
Concerts
Dance
Cabaret
Public Meetings and Social Functions

'State of the art' technical features include :

Power Flying within the Fly Towers
Tension Wire Grid throughout technical Galleries
Movable towers to adjust Proscenium Width
Forestage Elevator for Stage / Orchestra Pit adjustments
Bleacher Seating for various Auditorium configurations

Architecturally, the scheme intends to make strong statements about context of Llanelli and the medium of Theatre itself.

The project is now underway and should be completed by Summer of 2012.


back to previous page