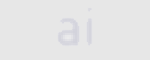 Balkerne House, Balkerne House, 3 Balkerne Passage, North Hill, Colchester, Essex, CO1 1PA

To make an enquiry via telephone, call the ARCHITECTSINDEX on 0870 870 0053 or

(QUOTING REF: 210015)
Hurley Porte & Duell RIBA Chartered Architects - Portfolio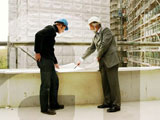 Contact us for examples of our projects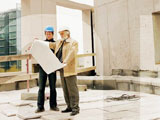 Contact us for examples of our projects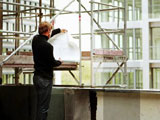 Contact us for examples of our projects
About Hurley Porte & Duell RIBA Chartered Architects
1945
Regional
1 (Colchester)
3
Any
"We believe good design can make a positive contribution to the environment and be uplifting to people's everyday lives"

Over the past 64 years, Hurley Porte and Duell has designed and administered the construction of most building types. Our practice portfolio is diverse, covering small scale refurbishment projects to multi-million pound new buildings. Please look at our case studies for details of our many projects.

Whatever your project size, we can offer you the following benefits:


•A fully registered and Chartered RIBA practice
•Employment of qualified and experienced staff
•Centrally located in Colchester, with over 60 years experience
•Architectural design creativity and flair for turning visions into reality
•Technical expertise and solutions on building design, defects and conditions
•Sustainable and Environmental design solutions
•Personal and friendly service
•A professionally indemnified insured service
•Knowledge and experience of local consultants and builders
•Local knowledge of planning and building control regulations
•Familiarity with local authority officers
•Competitive flexible fees and an efficient service to suit your needs
•Computer aided design systems and skills to remain at the forefront of innovation


Our aim is to interpret client's requirements to create completed projects that are original, practical and represent good value.

We pride ourselves on the number of clients who return to us with further work. Much of our work has been as a result of personal recommendation by previous clients.

The combination of diversity of our work, years of experience, service and attention to detail is our guarantee of satisfaction.

We aim to make your experience of using our services rewarding and enjoyable. If you need advice on any aspect of design, architecture, planning or procurement of a building project however large or small, we will be pleased to assist you.
Principal(s)
Director Mark Potter
Sectors
Residential & Commercial
Agriculture
Community Participation
Conservation
Development
Education
Food & Beverage
Health/Leisure
Hotels
Housing/Residential
Industrial
Landscaping
Mixed User Projects
Offices
Religious Buildings
Retail
Sport
Urban Planning
Services
Brief Writing
Building Regulation Advice
Building Regulation Drawings & Applications
Building Surveys
CAD Services
Construction Management
Contract Administration Services
Cost Estimating
Design & Build
Design Management
Development Plans
Drawing Service
Feasibility Studies
Interior Design
Lottery/Grant Bid Advice
Party Wall Advice
Planning Advice
Planning Drawing & Applications
Planning Supervisors
Printing & Plotting
Production Information
Rural Planning & Design
Site Finding
Space Planning
Specification Writing Only
Surveying
Town Planning
Urban Planning & Design
Value Engineering
Working Drawings Only
Specialist Experience
Conservation
Contemporary Design
Conversions
Cultural Design
Design For Disabled People
Ecological Architecture
Energy/Enviromental
Extensions
Internal Alterations
Lightweight Structures
Listed Building
New Build
One-off Houses
Refurbishment
Restoration
Self-Build
Small Works
Sustainable Design
Traditional Design
Other/Miscellaneous
Affiliations
RIBA

back to previous page