85, iain rd, bearsden, Glasgow, East Dunbartonshire, G61 4JA

To make an enquiry via telephone, call the ARCHITECTSINDEX on 0870 870 0053 or

(QUOTING REF: 208949)
ailteir-studio - Portfolio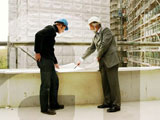 Contact us for examples of our projects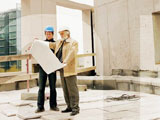 Contact us for examples of our projects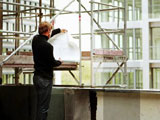 Contact us for examples of our projects
About ailteir-studio
2010
Regional
1 (Bearsden)
1
Below £100k to £1m
ailteir-studio is an architect's practice based in Bearsden, near Glasgow serving the West Coast, Central and Southern Scotland

The practice can accommodate all types of service from feasibility and planning applications to warrant, construction information/ production information and full project management services.

ailteir-studio also offers a home consultancy service for the home owner who is looking for ideas and advice to improve their property's layout and energy efficiency.

Since its conception in 2009 ailteir-studio has worked on a number of extensions and refurbishments.

The principal architect, Matthew Merrick, is RIAS Chartered and brings over twenty five years experience in architecture and construction in Scotland to the practice. ailteir-studio is registered with the Architect's Registration Board and carries Professional Indemnity Insurance.
Principal(s)
Matthew Merrick
Sectors
Residential & Commercial
Agriculture
Conservation
Education
Housing/Residential
Managed Workspace
Mixed User Projects
Religious Buildings
Services
Building Regulation Advice
Building Regulation Drawings & Applications
CAD Services
Computer Services
Contract Administration Services
Design & Build
Design Management
Development Plans
Drawing Service
Feasibility Studies
Interior Design
Model Making
Multi-Disciplinary Consultancy
Planning Advice
Planning Drawing & Applications
Printing & Plotting
Production Information
Urban Planning & Design
Specialist Experience
Conservation
Contemporary Design
Conversions
Design For Disabled People
Ecological Architecture
Extensions
Internal Alterations
Listed Building
New Build
One-off Houses
Refurbishment
Restoration
Self-Build
Small Works
Sustainable Design
Traditional Design
Affiliations
RIAS SEDA

back to previous page