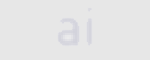 1 Holly Close, Full Sutton, York, East Riding of Yorkshire, YO41 1LY

To make an enquiry via telephone, call the ARCHITECTSINDEX on 0870 870 0053 or

(QUOTING REF: 205800)
Eric Parks: Ecological Architect and Certified Passivhaus Consultant - Portfolio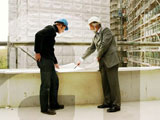 Contact us for examples of our projects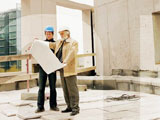 Contact us for examples of our projects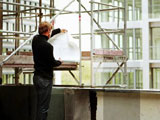 Contact us for examples of our projects
About Eric Parks: Ecological Architect and Certified Passivhaus Consultant
2008
National
1 (Full Sutton)
1
Any to £1m
Most of my professional training and experience as an architect has been in specialist practices that have focused solely on the practical and creative integration of sustainability into the architectural design and construction processes.

My strong technical background has been supplemented with design and practical, hands-on experience in a range of sustainable construction methods including straw bale, rammed earth, and both traditional and modern methods of timber framing.

In addition to a full architectural service, I can provide a range of bespoke consultancy services to assist domestic and non-domestic clients in understanding how best to improve both the energy and environmental performance of their building designs and make optimum use of sustainable materials in their projects. I have also undertaken training to understand the role of PHPP in certifying compliance with AECB and Passivhaus energy standards and am a Certified Passivhaus Designer.
Principal(s)
Eric Parks
Sectors
Residential & Commercial
Community Participation
Education
Mixed User Projects
Services
CAD Services
Energy Surveys
Feasibility Studies
Multi-Disciplinary Consultancy
Working Drawings Only
Specialist Experience
Conservation
Contemporary Design
Ecological Architecture
Energy/Enviromental
Extensions
Lightweight Structures
New Build
One-off Houses
Refurbishment
Restoration
Self-Build
Small Works
Sustainable Design
Affiliations
Member of the Association of Environment Conscious Building (AECB); The Passivhaus Trust; The Good Homes Alliance

back to previous page