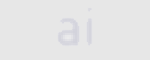 Western House, Western Street, Nottingham, Notts, NG1 3AZ

To make an enquiry via telephone, call the ARCHITECTSINDEX on 0870 870 0053 or

(QUOTING REF: 205781)
Groundworks Architects LLP - Portfolio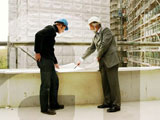 Contact us for examples of our projects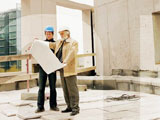 Contact us for examples of our projects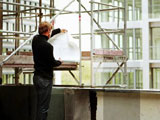 Contact us for examples of our projects
About Groundworks Architects LLP
2013
Regional
1 (Nottingham)
3
Any to £1m
GROUNDWORKS ARCHITECTS LLP


OUR ETHOS
Groundworks Architects was set up to support private house clients and community led building projects.

We are experienced at working on the following building types

- one off individual house projects, new build and refurbishment
- community projects, including village halls, arts centres, community centres etc.
- housing refurbishment
- access improvements

INNOVATIVE DESIGN
All our projects aim to offer individuals and the community the sense of having created something special. We investigate use of colour, material and building forms to ensure that the building will function well but also to create senses of excitement, celebration and other qualities that can lift the spirit.

ACCESSIBILITY & DIVERSITY
We recognise the need for community led initiatives to be representative of all sectors of the community and through our work address issues such as accessibility, perception, barriers to involvement and the need for dedicated or culturally appropriate space.

Groundworks Architects has received an English Heritage Civic Trust Award for accessible design and works to the guidelines set out by the Centre for Accessible Environments. We have worked with many organisations representing minority or excluded groups such as Ashfield Women's Centre, South Yorkshire Black Community Forum and Nottinghamshire Society for the Deaf to provide facilities that promote social inclusion.

SUSTAINABILITY
We produce environmentally responsible, energy efficient buildings with low running costs and have developed close working relationships with specialist consultants to provide environmental assessments, energy management, life-cycle and running cost advice.





Principal(s)
Steve Banks
Alison Davies
Sectors
Residential & Commercial
Civil Buildings
Community Participation
Conservation
Culture/Entertainment
Housing/Residential
Offices
Services
Brief Writing
Building Regulation Advice
Building Regulation Drawings & Applications
Contract Administration Services
Design & Build
Feasibility Studies
Fund Raising Advice
Interior Design
Lottery/Grant Bid Advice
Planning Drawing & Applications
Production Information
Specialist Experience
Contemporary Design
Conversions
Cultural Design
Design For Disabled People
Ecological Architecture
Energy/Enviromental
Extensions
Internal Alterations
Lightweight Structures
Listed Building
New Build
One-off Houses
Refurbishment
Self-Build
Small Works
Sustainable Design
Other/Miscellaneous
Awards
RIBA Award Winner 2006 – Attenborough Nature Reserve
RICS – East Midlands Awards 2006 – Attenborough Nature Reserve. Overall Winner
RIBA Yorkshire White Rose Judges Award 2005 – Conservation Award for Otley Courthouse.
The Civic Trust Access Award 2000 – Doncaster Community Arts Centre.
The Daily telegraph Homebuilding and Renovating Award 1999 - Best Town House - Casa Bevron. This was also featured on T.V. (Home Front)

Affiliations
RIBA Chartered Practice
ARB registered architects

back to previous page