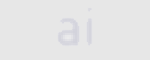 Catchfrench, Trerulefoot, SALTASH, Cornwall, PL12 5bY

To make an enquiry via telephone, call the ARCHITECTSINDEX on 0870 870 0053 or

(QUOTING REF: 204743)
Catchfrench Design Chartered Architects - Portfolio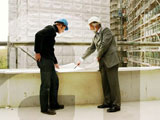 Contact us for examples of our projects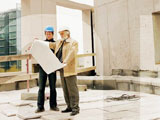 Contact us for examples of our projects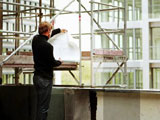 Contact us for examples of our projects
About Catchfrench Design Chartered Architects
2013
Regional
1 (near Liskeard)
6
Any to £5m
At Catchfrench Design we are here to help you get the best value for your project, to help you spend your money wisely and in the right places, to prevent unnecessary and expensive mistakes, all of which will save you money.
Good architecture is often humble and modest. It is about the good and efficient use of spaces and materials. This gives value. Add to this imagination and vision and you get quality architecture that will leave you knowing you have made the right choices.
For a client taking a project through from inception to completion is complicated – we are here to simplify the process and make it as enjoyable and stress free as possible.
We aim to exceed your expectations.
This is why coming to Catchfrench Design, no matter how big or small your project is, will be a choice you will be glad you made.
We are a small practice able to offer a quality personal service, with a high degree of competence and professionalism. Our combined skills and experience enable us to deliver a wide range of services as demonstrated by our extensive portfolio. We are constantly looking for ways to improve the quality and value of our service.
We are active members of the Cornwall Branch of the RIBA promoting our profession and the quality of our built environment.
This practice is one of the longest established in the United Kingdom which with the exception of the period during the First World War has continued from 1837 to the present day.
Principal(s)
ANDY LOLLEY
PRINCIPAL, RIBA CHARTERED ARCHITECT
BA(Hons) Architecture, Dip.Arch, RIBA
Sectors
Residential & Commercial
Agriculture
Animal Facilities
Banks/Financial
Civil Buildings
Community Participation
Conservation
Culture/Entertainment
Development
Education
Food & Beverage
Government
Health/Leisure
Hotels
Housing/Residential
Industrial
Landscaping
Managed Workspace
Mixed User Projects
Offices
Religious Buildings
Retail
Urban Planning
Services
Brief Writing
Building Regulation Advice
Building Regulation Drawings & Applications
Building Surveys
CAD Services
Computer Services
Contract Administration Services
Drawing Service
Feasibility Studies
Interior Design
Planning Advice
Planning Drawing & Applications
Planning Supervisors
Printing & Plotting
Rural Planning & Design
Space Planning
Specification Writing Only
Surveying
Valuations
Working Drawings Only
Specialist Experience
Conservation
Contemporary Design
Conversions
Design For Disabled People
Energy/Enviromental
Extensions
Internal Alterations
Listed Building
New Build
One-off Houses
Refurbishment
Restoration
Self-Build
Small Works
Sustainable Design
Traditional Design

back to previous page