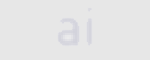 William James House,, Cowley Road, Cambridge, Cambridgeshire, CB4 0WX

To make an enquiry via telephone, call the ARCHITECTSINDEX on 0870 870 0053 or

(QUOTING REF: 202161)
Architecture and Building Design - Portfolio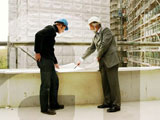 Contact us for examples of our projects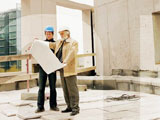 Contact us for examples of our projects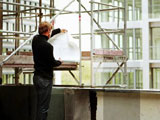 Contact us for examples of our projects
About Architecture and Building Design
1991
Regional
1 (Cambridge)
1
Any
AABD are the Cambridge Architects that are pragmatic, approachable and cost effective. In every case, we deliver the most appropriate solution that satisfies your vision, specification or problem.

Our experience comprises major capital schemes and house extensions, new building and refurbishments, the public and private sectors. Mostly we work in the Cambridge area, and are based near St John's Innovation Centre, Cambridge.

All our clients deal directly with Tim Bonavia, our fully qualified RIBA architect. Tim grew up, trained and has always practiced in Cambridge as an architect. We have worked with and know almost all the local officials, contractors and suppliers.
AABD: Completed Projects On Time and Budget.

AABD knows that a great architectural design is only a small part of your project.

With decades of experience, we know the thinking, policies and practices of the local planning officials. We know what schemes the planners will accept, and what schemes they'll reject. When we appeal, we enjoy a high success rate.
Over many years, we've assessed the strengths and weakness of the local contractors, and will select around three to five appropriately skilled builders to tender. Once work commences, our client's thinking sometimes changes, or the chosen contractor uncovers problems with the existing building. Many contractors rely on these changes and problem to make their profits. However, we have the ability to negotiate better than most property owners. This is because we expect contractors to charge fairly and reasonably for these changes, otherwise we won't invite them to tender for any other project.
There is some innovation in building materials, and we devote considerable time to meeting suppliers and attending exhibitions. Where appropriate we utilise these products, e.g., if they are cheaper, require less maintenance, or look better.

Principal(s)
Tim Bonavia


Sectors
Residential & Commercial
Community Participation
Conservation
Health/Leisure
Housing/Residential
Landscaping
Mixed User Projects
Offices
Religious Buildings
Retail
Sport
Services
Building Regulation Advice
Building Regulation Drawings & Applications
Building Services Engineering
Building Surveys
CAD Services
Construction Management
Contract Administration Services
Cost Estimating
Design & Build
Development Plans
Enviromental Impact Analysis
Feasibility Studies
Interior Design
Landscape Design
Party Wall Advice
Planning Advice
Planning Drawing & Applications
Planning Supervisors
Rights of Light Advice
Rural Planning & Design
Surveying
Specialist Experience
Conservation
Contemporary Design
Conversions
Design For Disabled People
Ecological Architecture
Extensions
Internal Alterations
Listed Building
New Build
One-off Houses
Refurbishment
Self-Build
Small Works
Sustainable Design
Traditional Design
Awards
RIBA

back to previous page