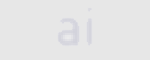 57, Princess Street, Manchester, M2 4EQ

To make an enquiry via telephone, call the ARCHITECTSINDEX on 0870 870 0053 or

(QUOTING REF: 202104)
Urbane Forms - Portfolio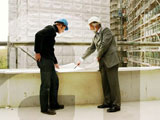 Contact us for examples of our projects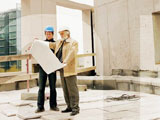 Contact us for examples of our projects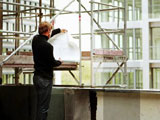 Contact us for examples of our projects
About Urbane Forms
2004
International
2 (57 Princess Street, Manchester, M2 4EQ)
5
Below £100k to over £5m
Urbane Forms is an Architect practice motivated by the pursuit of quality and excellence in our design and service to our clients. Urbane Forms believe our surroundings environment, architecture and interior design directly influence the quality of our lives, whether in the public spaces, work place or at home.
We are Chartered Architect Practice and a member of Royal Institute of British Architects. Urbane Forms provides Architects, Interior Design and Project Management services.
We have considerable experience in Master Planning, Retail, Leisure, Residential, Commercial sectors including Offices, Retail Parks, Technology Parks, Shopping Centres, Mixed use Projects, Care Homes, Hotels and Restaurant design.
We are a group of talented designers pursuing improvement to our environment through good Architectural and Interior design.
Principal(s)
We are dedicated to provide a personal service to all our clients and colleagues in the construction industry. Our Quality Management System provides a detailed procedure to monitor the quality of our service and products from inception to completion.
We have wealth of experience in Residential, Retail, Leisure, Commercial, Industrial, Hotels and Mixed Use sectors. We strive to produce good design which can create substantial economic and social value for all stakeholders.

Sectors
Residential & Commercial
Civil Buildings
Community Participation
Conservation
Culture/Entertainment
Development
Education
Food & Beverage
Government
Health/Leisure
Hotels
Housing/Residential
Industrial
Landscaping
Managed Workspace
Mixed User Projects
Offices
Religious Buildings
Retail
Sport
Transportation
Urban Planning
Services
Brief Writing
Building Regulation Advice
Building Regulation Drawings & Applications
Building Surveys
Construction Management
Contract Administration Services
Design & Build
Design Management
Development Plans
Drawing Service
Energy Surveys
Enviromental Impact Analysis
Feasibility Studies
Interior Design
Landscape Design
Lottery/Grant Bid Advice
Master Planning
Model Making
Multi-Disciplinary Consultancy
Planning Advice
Planning Drawing & Applications
Production Information
Rights of Light Advice
Site Finding
Specification Writing Only
Surveying
Town Planning
Urban Planning & Design
Value Engineering
Working Drawings Only
Specialist Experience
Conservation
Contemporary Design
Conversions
Cultural Design
Design For Disabled People
Ecological Architecture
Energy/Enviromental
Extensions
Internal Alterations
Lightweight Structures
Listed Building
New Build
One-off Houses
Refurbishment
Restoration
Small Works
Sustainable Design
Traditional Design
Other/Miscellaneous
Awards
Urbane Forms is an award winning Chartered Architect Practice providing Architectural, Interior Design and Project Management services in UK.
Affiliations
Urbane Forms is a member of Royal Institutes of British Architects and Architect Registration Board. Please refer to our Web Site http://www.urbaneforms.com or http://www.urbaneforms.co.uk for further information.

back to previous page