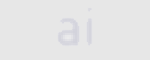 Limelight Building, Unit C1, Centenary Works, 150 Little London Road, Sheffield, S. Yorks, S8 0UJ

To make an enquiry via telephone, call the ARCHITECTSINDEX on 0870 870 0053 or

(QUOTING REF: 202033)
T.A.D. Architects - Portfolio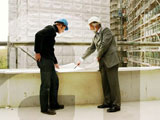 Contact us for examples of our projects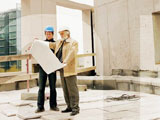 Contact us for examples of our projects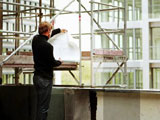 Contact us for examples of our projects
About T.A.D. Architects
2010
National
1 (Sheffield)
12
Any
The Company was formed in 1990 as a result of a staff buyout of the architects' division of Trent Regional Health Authority.

Since formation, the company has developed the practice to provide a broad range of services to complement its design capabilities. T.A.D. now employs a number of specialist consultants in such fields as Health Care Capital Planning, Legal & Contractual Services, CDM Coordinator Services, Clerks of Works services HV Authorising Services, and is increasingly involved in producing business cases, option appraisals, space utilisation studies, estate strategies and Project Management.

Together with our core experience and skills this diversification of services within the health field gives the Practice a very wide knowledge and understanding of all matters relating to the procurement of buildings for the Health Service.

As well as developing and diversifying the capabilities of the practice we have also developed the scope of our work. We now also work for many other Public Sector bodies such as Local Authority Education Departments, Registered Social Landlords and Residential Homes. In addition we have a wide portfolio of private sector clients covering all types of work.

We aim to provide our clients with high quality buildings, on time and within budget. We aim to achieve design excellence by operating systems of design management which encourage innovation and best value, tailored to individual client needs.

The company has considerable experience as lead consultant on projects and is accustomed to leading large multi-disciplinary teams made up not only of architects, services engineers and quantity surveyors but also including structural and civil engineers, landscape architects and interior designers. We are very experienced in the field of health building design and to be successful in this area it is essential to establish a firm basis of trust and understanding among the team.

Principal(s)
Kevin Rayworth, Managing Director, RIBA
David Rayworth, Director, RIBA
Peter Allan, Director
Sectors
Residential & Commercial
Animal Facilities
Civil Buildings
Culture/Entertainment
Development
Education
Government
Health/Leisure
Housing/Residential
Mixed User Projects
Offices
Religious Buildings
Services
Brief Writing
Building Regulation Drawings & Applications
Building Surveys
CAD Services
Computer Services
Contract Administration Services
Design Management
Development Plans
Drawing Service
Feasibility Studies
Interior Design
Multi-Disciplinary Consultancy
Party Wall Advice
Planning Advice
Planning Drawing & Applications
Planning Supervisors
Printing & Plotting
Production Information
Rural Planning & Design
Space Planning
Specification Writing Only
Urban Planning & Design
Valuations
Value Engineering
Working Drawings Only
Specialist Experience
Contemporary Design
Conversions
Cultural Design
Design For Disabled People
Ecological Architecture
Extensions
Internal Alterations
Lightweight Structures
Listed Building
New Build
One-off Houses
Refurbishment
Small Works
Sustainable Design
Traditional Design

back to previous page