58 Church Road, Brighton, East Sussex, BN3 2FP

To make an enquiry via telephone, call the ARCHITECTSINDEX on 0870 870 0053 or

(QUOTING REF: 201915)
Pedra Silva Architects - Portfolio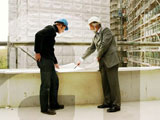 Contact us for examples of our projects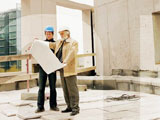 Contact us for examples of our projects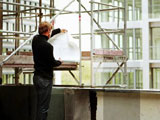 Contact us for examples of our projects
About Pedra Silva Architects
2003
International
2 (Brighton, Lisbon)
10
Any
Pedra Silva Architects is an architectural design office based in Brighton and Lisbon catering for all aspects of architectural and interior design. Our work covers small-scale projects with an emphasis in leading retail brands to large scale multi-million investments.
In retail we develop architectural designs associated with pioneering concepts for restaurants, fashion and clothing, health and office spaces. We currently work with a portfolio of international clients that are key players in these sectors.
On larger scale projects, we develop all phases of project design including project management. Besides architectural services our offices provide a hub that bridges cultural gaps for foreign investment in local economies.
Majority of work is currently in Europe with current expansion moving towards emerging markets in Africa, Middle East and Asia.

Principal(s)
Pedra Silva
Sectors
Residential & Commercial
Development
Housing/Residential
Mixed User Projects
Offices
Retail
Services
Design & Build
Design Management
Development Plans
Interior Design
Planning Advice
Space Planning
Specialist Experience
Contemporary Design
Conversions
Extensions
Internal Alterations
New Build
Refurbishment
Small Works

back to previous page