Residential buildings, St. Hermanos Machado, 5, Boadilla del Monte, Madrid, Spain, 28660

To make an enquiry via telephone, call the ARCHITECTSINDEX on 0870 870 0053 or

(QUOTING REF: 201833)
CARRILLO ARQUITECTOS - Portfolio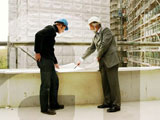 Contact us for examples of our projects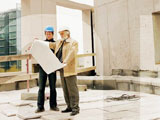 Contact us for examples of our projects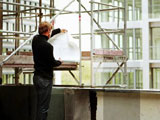 Contact us for examples of our projects
About CARRILLO ARQUITECTOS
2005
International
1 (Madrid)
4
Any
CARRILLO ARQUITECTOS is an architecture study where the quality of a project is not related to its cost if not with how this project is designed. We maintain a personal relation with our clients, who participate in the process of development of the project.

Principal(s)
- Integral projects of architecture.
- Project Management.
- Building rehabilitation.
- Technical inspection of Buildings.
- Studies of Security and Health.
- Projects for licenses of openings and authorization.
- Desing of interiors.
Sectors
Residential & Commercial
Banks/Financial
Civil Buildings
Culture/Entertainment
Government
Hotels
Housing/Residential
Landscaping
Offices
Religious Buildings
Sport
Urban Planning
Services
Building Surveys
Civil Engineering
Design & Build
Interior Design
Landscape Design
Town Planning
Urban Planning & Design
Specialist Experience
Conservation
Contemporary Design
Cultural Design
Design For Disabled People
Ecological Architecture
New Build
One-off Houses
Self-Build
Sustainable Design
Traditional Design

back to previous page