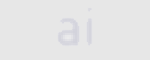 4th Floor, Greyfriars House, Greyfriars Road, Cardiff, South Glamorgan, CF10 3AL

To make an enquiry via telephone, call the ARCHITECTSINDEX on 0870 870 0053 or

(QUOTING REF: 201655)
Boyes Rees Architects - Portfolio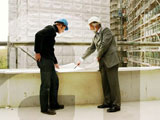 Contact us for examples of our projects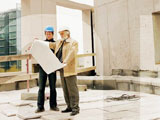 Contact us for examples of our projects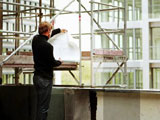 Contact us for examples of our projects
About Boyes Rees Architects
1960
National
1 (Cardiff)
55
£500k to any
Award-winning Boyes Rees Architects is a leading design practice, established for over 40 years and operating throughout the U.K.

The Company is distinguished by the high calibre of its designers, its progressive approach to design and its delivery of innovative, sustainable and cost efficient services.

We sustain close client contact, build effective project teams and offer successful building solutions.

As a client focused organisation our clear objective is to ensure clients' aspirations and expectations are not only fully met, but where possible, exceeded.

Boyes Rees has a successful, client focused culture, offering a wide range of professional, multi-disciplinary services. From the first point of contact to successful project completion, our focus is absolute, with excellent service, attention to detail, speed of response and clear communication.

"WE LIVE DESIGN"

Principal(s)
Ms J Boyes
Sectors
Residential & Commercial
Civil Buildings
Community Participation
Conservation
Culture/Entertainment
Development
Education
Food & Beverage
Government
Health/Leisure
Hotels
Housing/Residential
Industrial
Landscaping
Managed Workspace
Mixed User Projects
Offices
Religious Buildings
Retail
Sport
Transportation
Urban Planning
Utilities
Services
Brief Writing
CAD Services
Design & Build
Design Management
Development Plans
Enviromental Impact Analysis
Feasibility Studies
Interior Design
Landscape Design
Master Planning
Multi-Disciplinary Consultancy
Party Wall Advice
Planning Advice
Planning Drawing & Applications
Printing & Plotting
Space Planning
Urban Planning & Design
Value Engineering
Specialist Experience
Conservation
Contemporary Design
Conversions
Design For Disabled People
Ecological Architecture
Energy/Enviromental
Extensions
Internal Alterations
Lightweight Structures
Listed Building
New Build
One-off Houses
Refurbishment
Restoration
Self-Build
Sustainable Design
Traditional Design

back to previous page