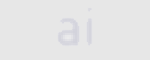 71, wright Street, glasgow, Renfrewshire, PA4 8AS

To make an enquiry via telephone, call the ARCHITECTSINDEX on 0870 870 0053 or

(QUOTING REF: 201622)
Eraldo Architects - Portfolio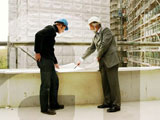 Contact us for examples of our projects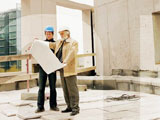 Contact us for examples of our projects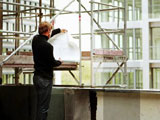 Contact us for examples of our projects
About Eraldo Architects
2000
National
1 (Renfrew, Renfreshire)
2
Any to over £5m
Eraldo Architects its a small indipendent Practice.
From the inception of a project to its completion on site, we offer a full, or part, design and Project Management Service; to help you, the client, decide on the best design solution tailored to your particular needs.

working within the private and public sector, the range of projects we have carried out include : minor to considerable sized domestic building extensions; new build private villas; respite care facilities, Children's Homes; new build private creches; office refurbishments, restaurants, sports centre refurbishment; and fitting out.
Whether you require Planning permission and /or a Building Warant; or your project to be managed on site; a building condition Survey; or a feasibility Study; talk to us in first instance. Our advice is free. it will cost you nothing to know what you can fasibly build and achieve' and how to possibly finance your idea.

Principal(s)
Eraldo Murphy
Sectors
Residential & Commercial
Banks/Financial
Civil Buildings
Community Participation
Conservation
Culture/Entertainment
Development
Education
Food & Beverage
Government
Health/Leisure
Hotels
Housing/Residential
Industrial
Landscaping
Managed Workspace
Mixed User Projects
Offices
Religious Buildings
Retail
Sport
Services
Brief Writing
Building Regulation Advice
Building Regulation Drawings & Applications
Building Services Engineering
Building Surveys
CAD Services
Computer Services
Construction Management
Contract Administration Services
Cost Estimating
Design & Build
Design Management
Development Plans
Drawing Service
Energy Surveys
Enviromental Impact Analysis
Feasibility Studies
Fund Raising Advice
Interior Design
Landscape Design
Lottery/Grant Bid Advice
Master Planning
Model Making
Multi-Disciplinary Consultancy
Party Wall Advice
PFI Advice
Planning Advice
Planning Drawing & Applications
Planning Supervisors
Printing & Plotting
Production Information
Quantity Surveying
Rights of Light Advice
Rural Planning & Design
Site Finding
Space Planning
Specification Writing Only
Structural Engineering
Surveying
Town Planning
Urban Planning & Design
Valuations
Value Engineering
Working Drawings Only
Specialist Experience
Conservation
Contemporary Design
Conversions
Cultural Design
Design For Disabled People
Ecological Architecture
Energy/Enviromental
Extensions
Internal Alterations
Lightweight Structures
Listed Building
New Build
One-off Houses
Refurbishment
Restoration
Self-Build
Small Works
Sustainable Design
Traditional Design
Other/Miscellaneous
Affiliations
Registered Architect

back to previous page