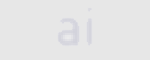 4, greenfield crescent, edgbaston, birmingham, west midlands, B15 3BQ

To make an enquiry via telephone, call the ARCHITECTSINDEX on 0870 870 0053 or

(QUOTING REF: 201568)
seymour harris architecture - Portfolio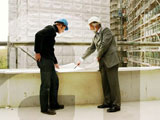 Contact us for examples of our projects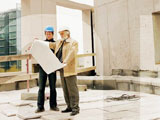 Contact us for examples of our projects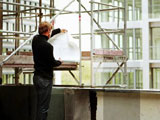 Contact us for examples of our projects
About seymour harris architecture
1947
Regional
5 (BIRMINGHAM, LONDON, LEEDS, BRISTOL, CARDIFF)
40
Any
Seymour Harris offers the highest quality design services in the disciplines of Architecture, Urban Design, Town Planning, Master Planning and Interior Design. We aim to deliver the best built environment possible within the briefing, budgetary and time constraints of our clients. Joint venture, specific sectors and partnering have extended our operating capabilities into international markets. Through robust management principles, we can provide a consistantly high quality of service wherever our projects are located.
Principal(s)
Seymour Harris
Sectors
Residential & Commercial
Civil Buildings
Culture/Entertainment
Development
Education
Health/Leisure
Hotels
Housing/Residential
Mixed User Projects
Offices
Retail
Sport
Transportation
Urban Planning
Services
Design & Build
Design Management
Drawing Service
Interior Design
Landscape Design
Master Planning
Planning Drawing & Applications
Planning Supervisors
Production Information
Rural Planning & Design
Space Planning
Urban Planning & Design
Specialist Experience
Conservation
Contemporary Design
Conversions
Cultural Design
Listed Building
New Build
One-off Houses
Refurbishment
Restoration
Awards
recently, a commendation from the Commition for Architecture and the Built Environment (CABE), the 2003 PFI/PPP award for Best Education Project over £20m and an individual civic award for Ravenor Primary School, Ealing in 2003.
Affiliations
.
Publications
.

back to previous page