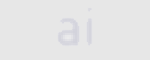 Design Studio, Emperor Way, Exeter Business Park, Exeter, Devon, EX1 3QS

To make an enquiry via telephone, call the ARCHITECTSINDEX on 0870 870 0053 or

(QUOTING REF: 201554)
Lacey Hickie Caley Architects - Portfolio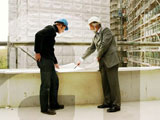 Contact us for examples of our projects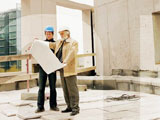 Contact us for examples of our projects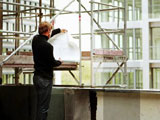 Contact us for examples of our projects
About Lacey Hickie Caley Architects
1992
National
3 (Exeter, Plymouth, Southampton)
65
Any to over £5m
The LHC Group is a leading company of Architects and Designers formed in 1992. Our offices in Exeter, Plymouth and Southampton attract commissions from a wide geographical area.

We are highly equipped with talented Architects, Urban Designers, Landscape Architects, Planning Supervisors and Access Consultants, who all have broad experience in their respective fields.


Principal(s)
Directors: John Baulch, Rob Bramhall, Nigel Blackman and Tony Boyle
Sectors
Residential & Commercial
Banks/Financial
Civil Buildings
Community Participation
Conservation
Culture/Entertainment
Development
Education
Food & Beverage
Government
Health/Leisure
Hotels
Housing/Residential
Industrial
Landscaping
Mixed User Projects
Offices
Retail
Sport
Transportation
Urban Planning
Utilities
Services
Brief Writing
Building Regulation Drawings & Applications
CAD Services
Cost Estimating
Design & Build
Design Management
Development Plans
Drawing Service
Feasibility Studies
Interior Design
Landscape Design
Master Planning
Multi-Disciplinary Consultancy
PFI Advice
Planning Advice
Planning Drawing & Applications
Planning Supervisors
Printing & Plotting
Rural Planning & Design
Space Planning
Surveying
Town Planning
Urban Planning & Design
Value Engineering
Specialist Experience
Conservation
Contemporary Design
Conversions
Cultural Design
Design For Disabled People
Ecological Architecture
Energy/Enviromental
Extensions
Listed Building
New Build
Refurbishment
Sustainable Design
Traditional Design
Other/Miscellaneous
Affiliations
LHC Group and Devereux Architects, London have jointly formed a Limited Liability Partnership, DevereuxLHC LLP specifically for PFI and major projects within the health and further education sector. DevereuxLHC has a combined resource base of circa 150 staff operating from Exeter, Plymouth and London placing it in the top 20 of the UK's architectural practices.

back to previous page