1, New England Lane, Cowlinge, Suffolk, CB8 9HP

To make an enquiry via telephone, call the ARCHITECTSINDEX on 0870 870 0053 or

(QUOTING REF: 201531)
Peter Robson Architects Ltd - Portfolio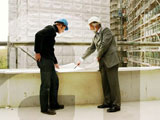 Contact us for examples of our projects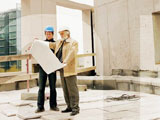 Contact us for examples of our projects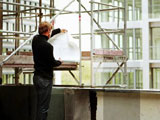 Contact us for examples of our projects
About Peter Robson Architects Ltd
1988
National
1 (Suffolk)
1
Any
We are a private architectural practice based in Suffolk offering a combination of design and management expertise related to the production of buildings and other elements of the built environment. Our work has ranged from simple home extensions through mid-sized public buildings to detailed design proposals and planning permission for a £25M high rise office development in Central London.

Whether your project is large or small, our aim is always to add value through the process of design.

As well as providing a full architectural service from conception to completion, we also provide a partial concept and scheme design service for the purposes of making a detailed planning application. The project can then be passed on to the contractor who becomes responsible for the detailed design and construction phases.

Beyond answering the functional questions, the real essence of architecture lies in more abstract properties and the way in which they are brought to bear. Such properties include Space, Light, Colour, Structure, Line, Form, Shape, Geometry, to name but a few. They are brought together by the design process with the intention of producing solutions that are both practical and inspiring.

The objective for each project is therefore to organise, with the client, all the elements, functional and otherwise, into an appropriate set of ideas guided by our central design philosophy :

A philosophy that looks to the future but has respect for the past
A philosophy that seeks to be efficient and do more with less
A philosophy that aims to reveal the timeless rather than promote the latest fad.

Its all about creating qualities that will lift the spirits of those who come into contact with our work, now and in the future.

Visit our web site at 'www.pral.net' to find out more about how we can help Make Your Space Special.
Principal(s)
Peter Robson M'Arch RIBA
Sectors
Residential & Commercial
Banks/Financial
Civil Buildings
Community Participation
Culture/Entertainment
Development
Education
Housing/Residential
Industrial
Landscaping
Managed Workspace
Mixed User Projects
Offices
Retail
Transportation
Services
Brief Writing
Building Regulation Advice
Building Regulation Drawings & Applications
CAD Services
Computer Services
Contract Administration Services
Design & Build
Design Management
Development Plans
Drawing Service
Feasibility Studies
Interior Design
Landscape Design
Master Planning
Model Making
Planning Advice
Planning Drawing & Applications
Printing & Plotting
Production Information
Rural Planning & Design
Site Finding
Space Planning
Surveying
Urban Planning & Design
Working Drawings Only
Specialist Experience
Contemporary Design
Conversions
Cultural Design
Ecological Architecture
Extensions
Internal Alterations
Lightweight Structures
New Build
One-off Houses
Refurbishment
Small Works
Sustainable Design
Other/Miscellaneous
Awards
Peter Robson: RIBA 'Part 2 - Building Design Prize' (now termed RIBA 'Silver Medal'), Fulbright Scholarship
Affiliations
Royal Institute of British Architects
Publications
RIBA Journal
Building Design

back to previous page