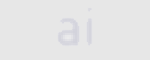 The Root House, Clifton Fields, Preston, Lancashire, PR4 0XG

To make an enquiry via telephone, call the ARCHITECTSINDEX on 0870 870 0053 or

(QUOTING REF: 201526)
Heyes + Company - Portfolio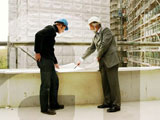 Contact us for examples of our projects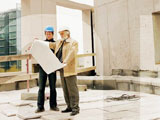 Contact us for examples of our projects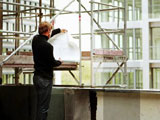 Contact us for examples of our projects
About Heyes + Company
1994
National
2 (Preston, Liverpool)
10
Below £100k to over £5m
Formed in October 1989, Heyes + Company operate from its own excitingly converted open plan offices in pleasant countryside adjacent to Preston and from offices in central Liverpool.

We are a design based practice with a very wide experience of building projects, both public and private, new build and refurbishment, supported by an efficient and dedicated staff.

We are working designers, maintaining intimate involvement in all projects, large or small, and close contact with all clients, whether individuals or organisations. "Aiming to deliver a professional service, tailored carefully to meet our client's needs" is the basic principle on which we operate. This is achieved by a total contact with all matters throughout the building process

We remain convinced of the need for well-designed buildings, appropriate to their environment and function, but which are also attractive and stylish and delivered in accordance with the client's budget and programme.


Principal(s)
Mark Heyes
Sectors
Residential & Commercial
Banks/Financial
Civil Buildings
Community Participation
Conservation
Culture/Entertainment
Development
Education
Government
Health/Leisure
Hotels
Housing/Residential
Industrial
Landscaping
Managed Workspace
Mixed User Projects
Offices
Religious Buildings
Retail
Sport
Urban Planning
Utilities
Services
Brief Writing
Building Regulation Advice
CAD Services
Construction Management
Cost Estimating
Design & Build
Design Management
Development Plans
Drawing Service
Energy Surveys
Feasibility Studies
Interior Design
Master Planning
PFI Advice
Planning Advice
Planning Drawing & Applications
Printing & Plotting
Rural Planning & Design
Space Planning
Specification Writing Only
Structural Engineering
Surveying
Urban Planning & Design
Working Drawings Only
Specialist Experience
Conservation
Contemporary Design
Conversions
Cultural Design
Design For Disabled People
Ecological Architecture
Energy/Enviromental
Internal Alterations
Listed Building
New Build
One-off Houses
Refurbishment
Restoration
Small Works
Sustainable Design
Traditional Design
Other/Miscellaneous
Affiliations
RIBA, ARC

back to previous page