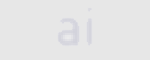 Banbury House, Burton Street, Marnhull, Sturminster Newton, Dorset, DT10 1PS

To make an enquiry via telephone, call the ARCHITECTSINDEX on 0870 870 0053 or

(QUOTING REF: 201458)
AM Architects Ltd - Portfolio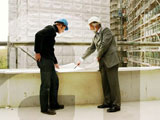 Contact us for examples of our projects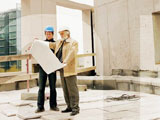 Contact us for examples of our projects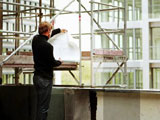 Contact us for examples of our projects
About AM Architects Ltd
1990
National
2 (Dorset Hampshire,)
6
Any to over £5m
From large commercial projects; private and social housing; industrial and public sector works.
We tailor make our services for all clients.
Small scale domestic extensions and development projects.
Conservation and listed building consents.
Advice on development finance.
Principal(s)
Alan Mash RIBA
Sectors
Residential & Commercial
Agriculture
Animal Facilities
Banks/Financial
Community Participation
Conservation
Culture/Entertainment
Development
Education
Food & Beverage
Government
Health/Leisure
Hotels
Housing/Residential
Industrial
Landscaping
Managed Workspace
Mixed User Projects
Offices
Religious Buildings
Retail
Sport
Transportation
Urban Planning
Utilities
Services
Brief Writing
Building Regulation Advice
Building Regulation Drawings & Applications
Building Surveys
CAD Services
Construction Management
Contract Administration Services
Design & Build
Design Management
Development Plans
Drawing Service
Energy Surveys
Enviromental Impact Analysis
Feasibility Studies
Interior Design
Master Planning
Multi-Disciplinary Consultancy
Party Wall Advice
PFI Advice
Planning Advice
Planning Drawing & Applications
Planning Supervisors
Printing & Plotting
Production Information
Rights of Light Advice
Rural Planning & Design
Site Finding
Space Planning
Surveying
Town Planning
Urban Planning & Design
Working Drawings Only
Specialist Experience
Conservation
Contemporary Design
Conversions
Cultural Design
Design For Disabled People
Ecological Architecture
Energy/Enviromental
Extensions
Internal Alterations
Lightweight Structures
Listed Building
New Build
One-off Houses
Refurbishment
Restoration
Self-Build
Small Works
Sustainable Design
Traditional Design
Other/Miscellaneous
Affiliations
Boon Brown Architects Ltd, Yeovil
Selvaer Designs. Dover.

back to previous page